David W. Lawhorn
MD, FAAEM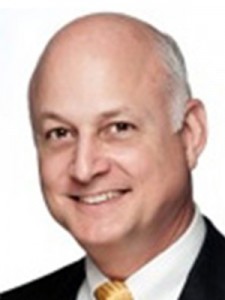 David Lawhorn received his MD degree from the University of Tennessee College of Medicine in 1988. During medical school he was president of his class and a student advisor to the president of the University of Tennessee. He did a transitional internship at Erlanger Medical Center in Chattanooga, TN, and later a four year Emergency Medicine Residency training program at Vanderbilt Medical Center in Nashville. Dr. Lawhorn spent four years on active duty with the United States Army as a general medical officer, first assigned to serve with the 42nd Field Artillery Brigade based out of Giessen, Germany. It was during this time in 1990 that he was selected by V-Corps as the medical officer to provide medical support for the D-Day commemorations in Normandy. Dr. Lawhorn served with his artillery unit honorably in the first Gulf War. After the first Gulf War, Dr. Lawhorn was given command of the medical clinic in Garmisch-Partenkirchen, Germany, to complete his military service. His awards included a Meritorious Service Award and Bronze Star. At Vanderbilt, Dr. Lawhorn became chief resident of the newly formed Vanderbilt EM program. While at Vanderbilt that Dr. Lawhorn became a founding member of the also newly formed national professional organization, The American Academy of Emergency Medicine.
In 2009, AAEM awarded Dr. Lawhorn the James Keaney Leadership Award for significant contributions to the Foundation and leadership within the AAEM organization. Dr. Lawhorn was one of the principle founders of the Tennessee Chapter of AAEM. The Tennessee Chapter has been successful helping to preserve the rights of practicing EM physicians and to prevent restrictive covenants from affecting EM physicians in Tennessee.
Dr. Lawhorn has had extensive experience with contract reviews and negotiations on behalf of EM physicians for well over a decade. For many years he has given lectures to the Vanderbilt residents on the history and business of Emergency Medicine. He is currently on the AAEM Practice Management Committee and is working with the committee to develop some tools and references for EM physicians to use in developing their own independent practices.
Dr. Lawhorn is married with no children but has several dogs and cats. He has won many awards for photography including 1st place Color Prints World Wide Army photography contest in October 1991. As a self taught hobby, Dr. Lawhorn spends time doing some software development for applications for use in the Emergency Department.